2012 Trek Madone 3.1, All Carbon Frame
Purchase Date 30 August 2011, Blue Ridge Bicycles, Winchester, VA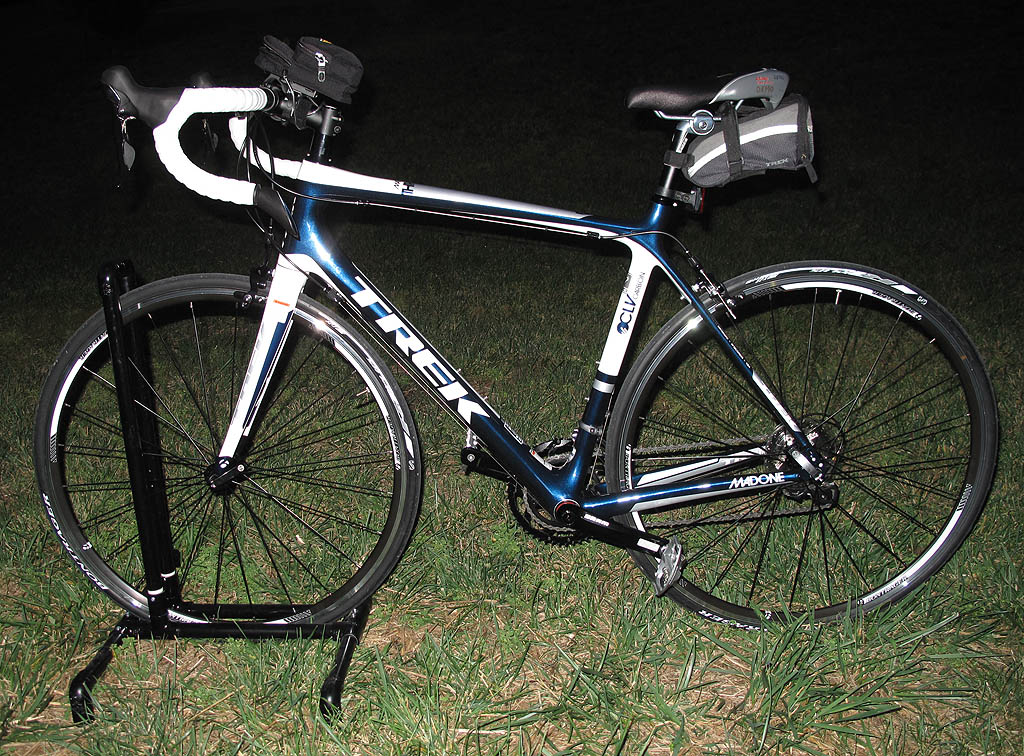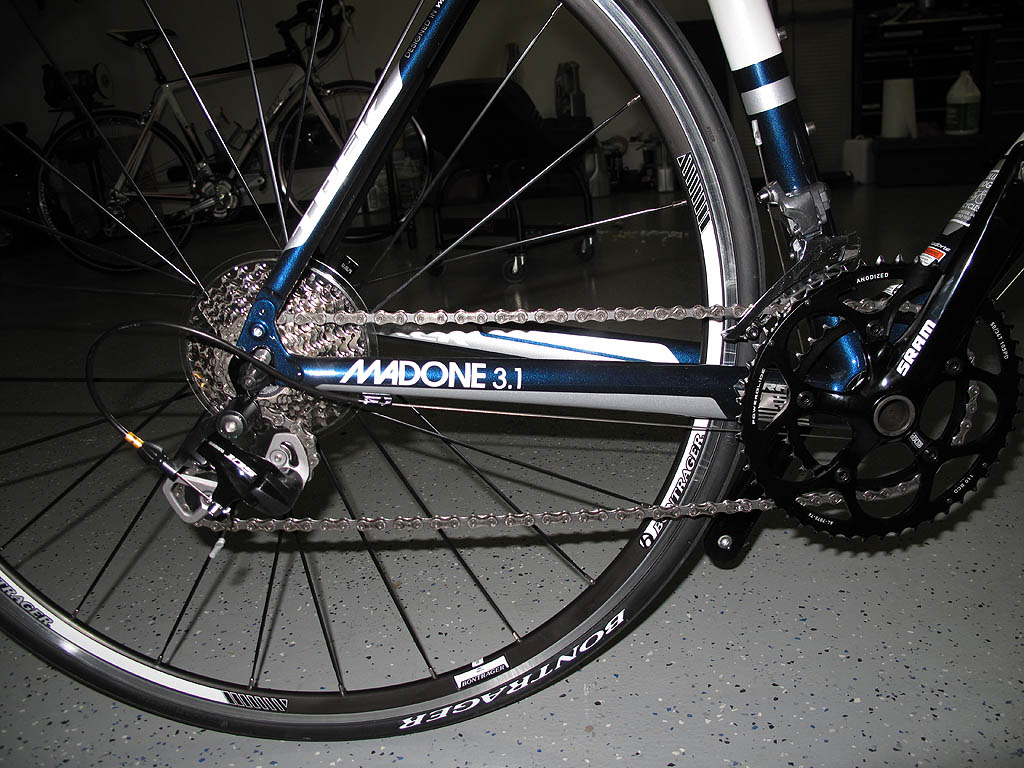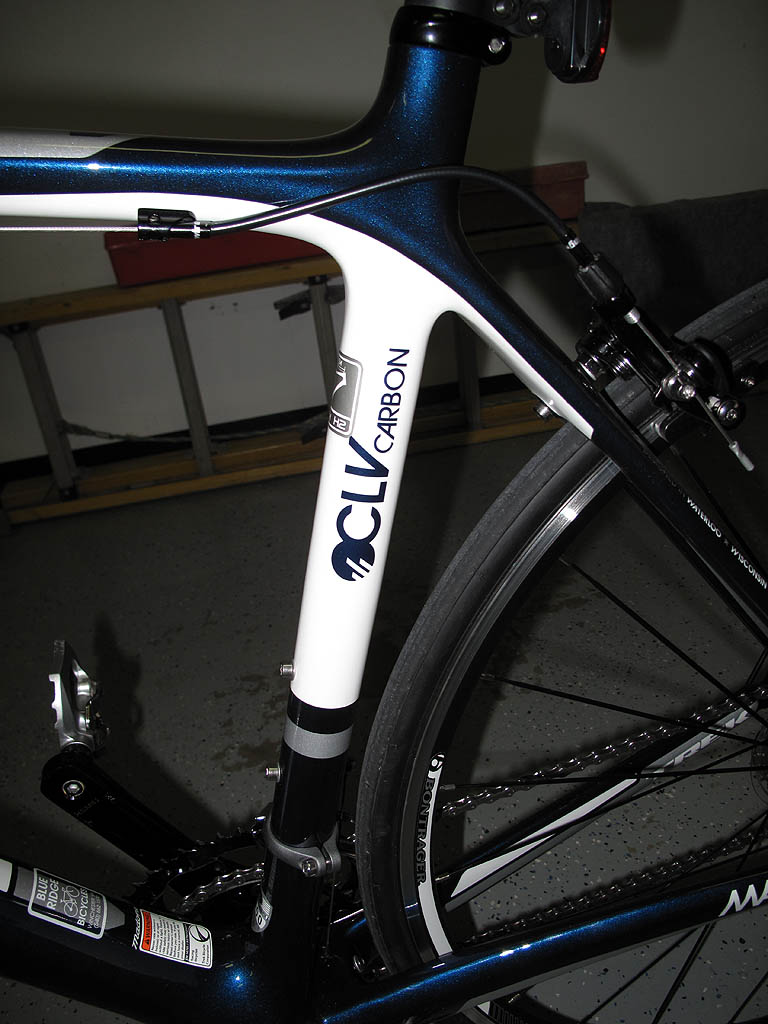 My home made bike stand (see below)
Works with Front or Back Wheel insertion
I cannot take credit for the overall design. I did fill the base with Sand on mine and epoxied the openings so it stays in. I also left the uprights detachable for storange. It is extremely stable.
If you are doing this for a Mountain Bike or anything with wider tires, cut (3) 2 1/2) connectors and use them in the middle sections. This will give you a wider tire opening. I am making one of these for my Mountain bike. If space is a concern, you can shorten the 7" Outriggers if you are using sand. The sand makes it very stable. I would guess I could have made them 4" and it would still be stable.
When gluing, you do not need to use PVC Prep. You are not holding water pressure in these, just use the glue. A hammer comes in real handy seating the PVC. The hardest part is making sure everything is aligned. Get sloppy with the glue, it gives you more working time.
Got questions? email me at gwf@comcast.net
WARNING! Do not Dry Fit the pieces. You will never get them back apart. Trust me!
To make the stand you need:
(2) 5' lengths of 3/4" PVC
(6) 3/4" T's
(6) 3/4" 90 Degree Elbows
(4) 3/4" End Caps
PVC Glue
Pipe Cutter (Optional $8 but extremely handy)
Sand (Optional)
5 Minute Epoxy (Optional)
Black Epoxy Paint (Optional)
The Cuts you will need on the PVC are:
(2) 24" Lengths - Uprights
(4) 7" Lengths - Outriggers
(2) 13" Lengths - Centers
(9) 1 3/4" Connectors - Between T's and Endcaps